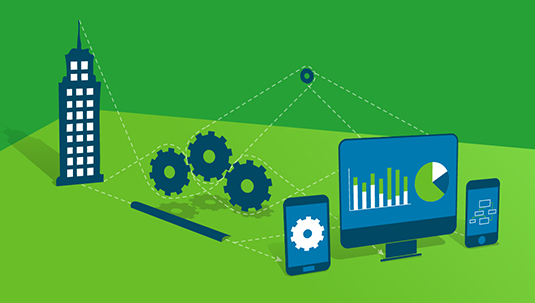 Standard Chartered Graduate Jobs & Internships
Further. Bigger. Better.
Go beyond banking
Empowering local markets, connecting communities, supporting businesses -responsible banking has the power to change the world for the better. And, at Standard Chartered, so will you.
Standard Chartered currently has 0 opportunities.
Select the following options:
Past Standard Chartered Graduate Hiring Statistics
If you're interested in working at Standard Chartered, understanding when they have opened up applications for their graduate programs, graduate jobs and internships is helpful knowledge to have so you know when you might need to apply. Use the below information to see when Standard Chartered hires graduates, but more importantly what graduate degree's and other student attributes they target for their jobs.
---
Past Standard Chartered Graduate Jobs & Internships
Check out some of Standard Chartered's past jobs they have posted on GradConnection over the last 12 months. Understanding the details about what a graduate employer is looking for well before applications have opened can sometimes be the edge you need to secure your first graduate program.
---
The Global Internship Programme is the Bank's structured Internship programme. As an intern, in the summer before your final year as a student, you'll work directly on real world problems to hone your skills, create lasting relationships and learn about your strengths.
We understand that a graduate programme isn't for everyone and there will be the opportunity to move straight into a full-time job. In Financial Markets, we offer a wide range of entry level positions across Sales, Trading, Structuring, Capital Markets and Financing & Securities Services.
About Us
Standard Chartered
---
We are a leading international bank focused on helping people and companies prosper across Asia, Africa and the Middle East.
To us, good performance is about much more than turning a profit. It's about showing how you embody our valued behaviours - do the right thing, better together and never settle - as well as our brand promise, Here for good.
We're committed to promoting equality in the workplace and creating an inclusive and flexible culture - one where everyone can realise their full potential and make a positive contribution to our organisation. This in turn helps us to provide better support to our broad client base.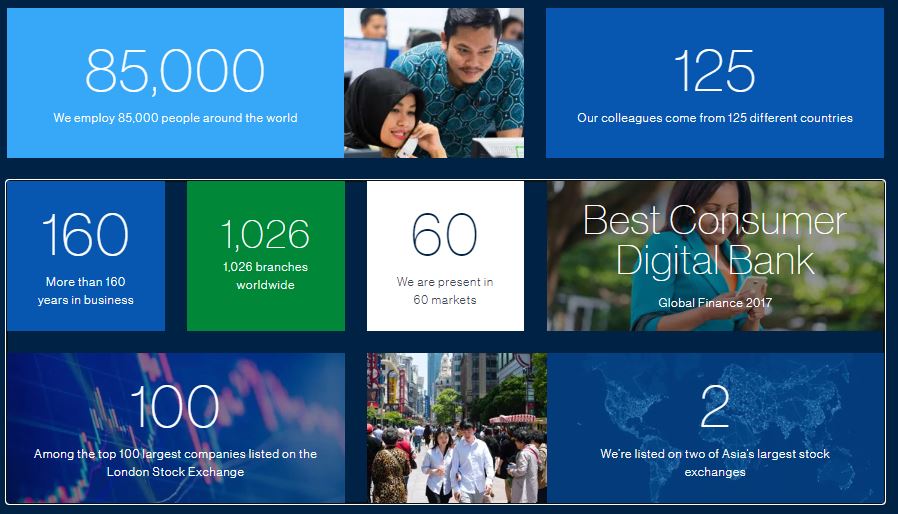 Our International Graduate Programme
Standard Chartered
---
The International Graduate programme is your gateway to the world – both in your training and through your networks. The programme is immersive, collaborative and global, giving you every chance to set your chosen discipline in the context of the bigger picture and much more than you've signed up for.

Our International Graduate Streams
Choosing the best route in can be tough. Take a look at a few of our programmes and think what would be best for you. There's a wealth of information, from programme content to interviews with current graduates to inform your decision.
Commercial Banking
Corporate Finance
Financial Markets
Global Banking
Transaction Banking
Retail Banking
Wealth Management
Risk
Conduct, Financial Crime and Compliance
Trust, Data and Resilience
SC Ventures
Our Internship Program
Standard Chartered
---
Our 10-week Global Internship Programme allows you to work directly on real world problems to hone your skills, create lasting relationships and learn about your strengths. The Global Internship Programme is intended to create a pipeline to the International Graduate Programme and other full time roles.
About the programme
The Global Internship Programme is the Bank's structured Internship programme. These Internships typically take place during June – August for 10 weeks.
All interns will join a Standard Chartered country induction, receiving a welcome to the Bank.
During the internship, interns will be exposed to the inner workings of our business to provide real work experience.
Interns will be paired up with a 'buddy' from the International Graduate Programme to set you up for success during your internship and provide you insights into what could be your next role as an IG.
High performing Interns will be eligible for placement in the Bank's International Graduate Programme. For Financial Markets and Transaction Banking, there is an opportunity to be considered for other full time entry level roles.
We recruit interns for the following business areas
Commercial Banking
Global Banking
Transaction Banking
Financial Markets
Corporate Finance
Retail Banking
Wealth Management
Risk & Conduct, Financial Crime and Compliance
SC ventures
Why Us?
Standard Chartered
---
Go further
We're dedicated to maintaining our roots. We want to be available, accessible and accepted in the local markets we serve, and to do everything we can to help communities and businesses prosper in a sustainable way.
That's where our people come in. Disruptors, game-changers, creatives. Analysts, innovators, achievers. Our early careers roles go way beyond banking - spanning different nationalities, specialisms, backgrounds and ambitions to shape the future and make change happen.
Go bigger
We look for more than numbers - we look for ambition, for drive and for a restless desire to change things for good. So whether your background is in engineering, tech, design or something else entirely, give us energy and enthusiasm and we'll give you the freedom, support and opportunities to grow a meaningful career.
Go better
We're redefining banking to put people at the heart of everything we do. As well as growing businesses and helping communities flourish, we're involved in a range of different people-focussed initiatives. We rebuild homes via Habitat for Humanity in Nepal, support girls with Goal and much more, so however you want to do the right thing, you'll find a way to get involved.