Ramsay Health Care Graduate Programs & Internships
Ramsay Health Care (Ramsay) is a global network providing quality health care services across 10 countries in 500 locations including hospitals, specialist clinics, primary care units, pharmacies, diagnostic imaging services, teaching and research. Ramsay Health Care has no active opportunities at the moment.
See who's currently hiring with our Job Search!
Search for jobs
Ramsay Health Care (Ramsay) is a global network providing quality health care services through over eight million admissions/patient visits across 10 countries in 500 locations including hospitals, specialist clinics, primary care units, pharmacies, diagnostic imaging services, teaching and research.
Ramsay was founded by Paul Ramsay AO (1936-2014) in 1964 and has always focused on maintaining the highest standards of quality and safety; being an employer of choice; and operating the business based on a culture known as the "Ramsay Way" with a philosophy based on "people Caring for People"
The Ramsay Way
"The Ramsay Way" culture recognises that people are at the heart of our success.  As "People Caring for People", there are three key ways we approach our work every day:
We value strong relationships – healthy working relationships lead to positive outcomes for all.  We look out for the people we work with, and we respect and recognise them.  Strong healthy relationships are the foundation of our stakeholder loyalty.
We aim to constantly improve – We do things the right way.  We enjoy our work and take pride in our achievements.  We are not afraid to challenge the status quo to find better ways.
We seek to grow sustainably – Maintaining sustainable levels of profitability are only part of our success.  We prioritise long term success over short term financial gains.  Because we care about our people, our community and our planet
Ramsay Health Care provides quality health care through a global network of clinical practice, teaching and research and employs over 77,000 people globally. Ramsay's operations are split across four regions: Australia, Europe, UK and Asia. 
In Asia, Ramsay Sime Darby Health Care employs more than 4,000 people.  RSDHC operates three hospitals in Indonesia, three hospitals and a nursing college in Malaysia and one day surgery in Hong Kong.  
Ramsay Sime Darby Healthcare College ('The College') is one of the pioneers in healthcare education in Malaysia. The College has a track record of academic excellence since its establishment in 1995. The College is registered with the Ministry of Higher Education as a Higher Education Provider and the programmes offered by the College are accredited by the Malaysian Qualifications Agency (MQA).
Our purpose is to change what's possible for your health.
Our Global Graduate Programme offers graduates with a Business-related degree, a unique opportunity for graduates who are flexible, mobile and dedicated to making a difference, to experience our business from many angles.
The 24 month programme will include 3x 8month rotations that include both a Corporate and Operational (Hospital) experience as well as an international rotation in one of our global locations (dependant on global travel restrictions).
Your first rotation is likely to be in HR, Marketing or Operations Planning (or similar). You will have the opportunity to be involved in a significant project engaging with a breadth of stakeholders across the business. Rotations will be selected to reflect the education and interests of our successful graduates. Examples may include:
Involvement in a hospital development project – helping to build Ramsay's newest hospital facility;
Implementation of a new system across the business;
Development of staff development or support programs;
Assisting with the establishment of a new out-of-hospital healthcare business;
Analysis of funding streams to maximise future growth.
Subsequent rotations will be driven by your interests as well as by business needs and will be supported by a dedicated local Graduate Lead. This helps to ensure that while you are driving your own career you are also being fully supported.
We welcome applications from graduates from any business-related disciplines who have a passion for helping people and are available to join us from September 2021.
To be eligible for our Programme, you must:
Be an Indonesian citizen (at the time of submitting this application)
Be currently residing in Indonesia and looking to work in Tangerang Selatan and or Jakarta.
Have completed your degree (undergrad or postgrad) on or after September 2018 (within 3 years of the programme start date)
Be ready to commence full-time employment on Monday September 6th 2021
Be prepared to relocate if required at any time during the programme. Your first rotation will be in Tangerang Selatan or Jakarta and (dependant on global travel restrictions) your programme will include an international rotation
Be prepared to undergo a police check (if necessary).
Our graduates, like all Ramsay people, are:
Caring and empathic – demonstrating The Ramsay philosophy of "People Caring for People"
Curious and inquisitive – always seeking to understand;
Innovative – future focused and able to see ways to do things better;
Resilient – positive and adaptable;
Professional – striving to apply their best selves and continue to learn;
Ethical – living with integrity and always striving to do the right thing;
Great communicators – able to talk to influence and wide range of stakeholders;
Natural leaders – acting as positive role models, and focusing their own and others' actions to achieve goals;
Passionate about health care – wanting to change what is possible for health outcomes for all.

Our philosophy of 'people caring for people' is at the centre of everything we do. We are committed to making a meaningful, positive difference in the world - for current and future generations. Ramsay Cares is our approach to sustainability. It's a program with three key pillars: healthier people, stronger communities and a thriving planet. 
Ramsay Health Care recognizes that it has an important role to play in the local communities we serve and society at large. Our focus on healthcare provides us the opportunity to commit significant resources to medical research; clinical teaching and training. However, as large businesses and employers in many of the communities in which we operate, we are also committed to investing back into these local communities.
All over the world, Ramsay Health Care is committed to putting sustainability at the core of our company.  Ramsay Cares is a strategy to deliver healthier people, stronger communities and a thriving planet.
For more information about all our activities download our Impact Report 2020 here.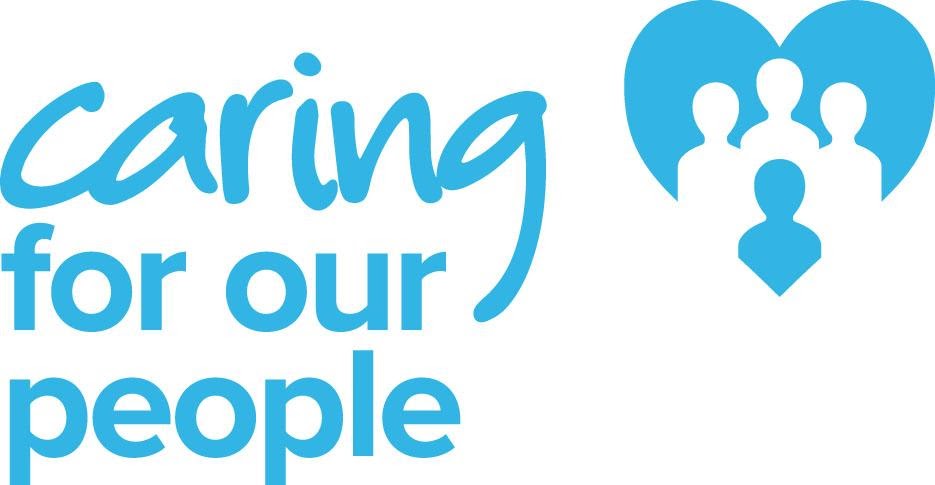 Caring for our People
The Ramsay Way of 'people caring for people' means patients, practitioner and our team are equally important in the Ramsay ecosystem. 
We are focused on:
Fostering a safe, caring and inclusive culture
Engaging and developing our people
Delivery high-quality patient outcomes and experience
Being a trusted partner for our doctors and clinicians
Supporting mental health and wellbeing in all of our people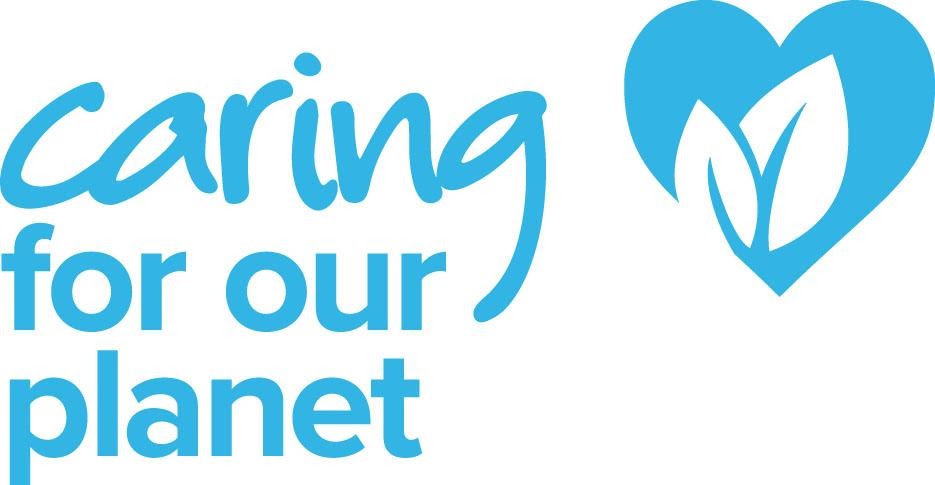 Caring for our planet
Ramsay Health Care recognises that protecting the environment for future generations is critical.
We are focused on:
Reducing greenhouse emissions and acting against climate change
Reducing energy and water usage
Reducing resource use, including single-use plastics, wherever it is safe to do so
Increasing recycling and reducing waste
Working with our suppliers on more sustainable product choices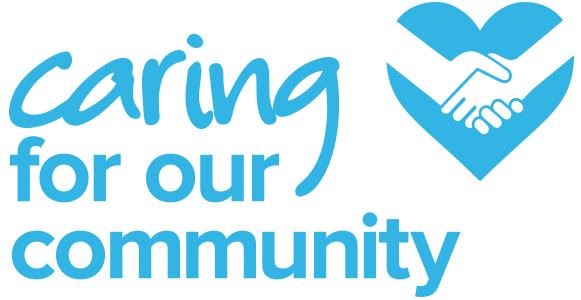 Caring for our community
Our responsibility in the community stretches beyond connecting patients to skilled practitioners.  Ramsay Health Care realises that we have an important role to play in our local communities, and in serving society at large.
We are focused on:
Advancing health outcomes through medical research, clinical teaching and training
A global approach to preventative health care
Supporting local communities
Responsible sourcing and ethical supply chains 

Paul Ramsay Foundation
Ramsay Health Care is pleased to be associated with the Paul Ramsay Foundation. The Paul Ramsay Foundation, formed after the passing of Ramsay Health Care founder, Paul Ramsay in 2014, is the largest shareholder of Ramsay Health Care. The bulk of Mr Ramsay's estate was left to the Paul Ramsay Foundation and will be of enduring benefit to the Australian community.  It is intended that the Foundation will remain a significant long-term shareholder of Ramsay Health Care. 
The Paul Ramsay Foundation works to break cycles of disadvantage in Australia by building partnerships to help support opportunities to access work, unlock the strengths of community connection and promote the life-changing influence of skills and training.
To explore the work of the Paul Ramsay Foundation visit the website here.
Gender Equality

As a health care organisation we are a significant employer of women.   Women have strong representation at all levels of the organisation with 48% of our facility CEOs and 75% of managers being women.   Women represent 43% of our non-executive directors and 42% of our senior management teams. 
We recognise the importance of providing a flexible family-friendly work environment for both our female and male colleagues.  
The majority of our people are employed under enterprise agreements which means there is no pay equity gap. We closely monitor those who are not covered by collective agreements to ensure that remuneration reflects responsibilities, work experience and performance.
Ramsay Health Care's philosophy of "People Caring for People" sets us apart from all other organisations.  "Care" is not just a value statement, but a critical part of the way we must go about our daily operations in order to meet the expectations of our people–our employees and our patients.
We are recognised for our commitment to our employees through the fostering and development of a special culture known as "The Ramsay Way".   The Ramsay Way recognises that our people are the key to our success.
Ramsay prides itself on listening and responding to the needs of our people.  You will work in an environment that is receptive and flexible and where you have the opportunity to shape future of health care.
We are very focused on our relationships and they are key to our success.  As a graduate at Ramsay you will get the opportunity to build relationships with a diverse group of stakeholders in many aspects of our broad organisation.
We provide career expansion, training and development opportunities throughout your career.
Your 24month Graduate Programme will provide the following: 
3 x 8 month rotations in Corporate and Operational areas as well as an International placement that will require you to relocate for 8 months
A structured 24 month learning programme to support your personal and professional development
Access to a dedicated support network that includes an Executive Sponsor, placement buddy and graduate coordinator and an established employee community
Ramsay graduates will also be able to make the most of our Employee Benefits scheme, which includes: 
The opportunity to join the Ramsay Employee Club, providing opportunities to access great discounts and deals on a huge range of products and services, including restaurant, café & take-Away Deals; discounted online shopping and retail gift
Cards/vouchers; and discounted / pre-sale ticket access to shows, concerts & sporting events;
Access to our Employee Assistance Program (EAP).  As part our commitment to you and your wellbeing, Ramsay employees can access free counselling and wellbeing services as well as legal assistance and financial assistance;
Ramsay Employee Discount - employees can access discounts when they, or members of their immediate family, are admitted to a Ramsay Health Care facility in Australia;
Flexible Work Arrangements to support you to achieve work-life balance;
Discounts on Private Health Insurance, Gym Memberships and Banking;
Competitive salary and superannuation benefits.