Where we started. Where we are now.
GradConnection was created in 2008 when three young graduates experienced first hand just how hard it was to find a good platform linking students and graduates to employment opportunities.
GradConnection is a free platform that lets you choose exactly what industry opportunities you want to hear about, and delivers them straight to your inbox. You can research the companies on the site, talk to other graduates in the forums, and be found by employers viewing your GradConnection student profile.
Finding the perfect employer opportunity
GradConnection provides easy to use features that will help students and graduates to easily find employment opportunities, here are some of the features and benefits of using GradConnection: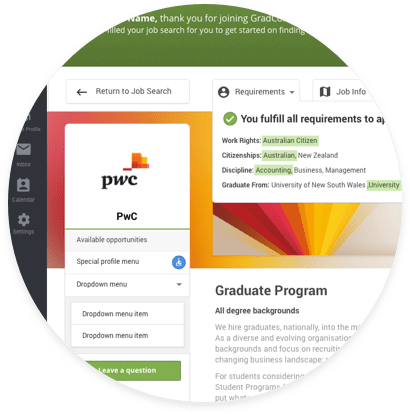 Search Engine
Login to use the pre-specified job search to easily find a job eligible for you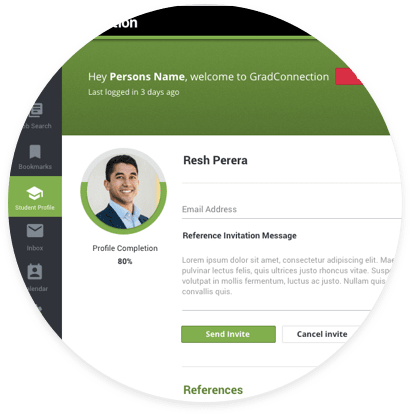 Graduate Profiles
Create a graduate profile and be personally invited by employers to apply for jobs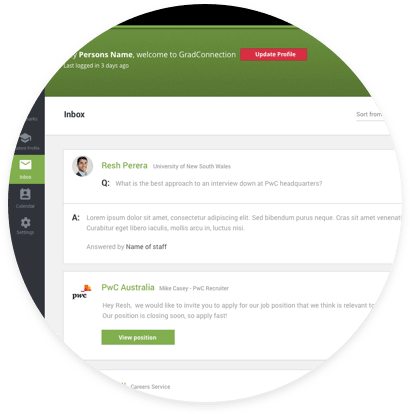 Email Updates
Updates on the latest job postings will be sent directly to your inbox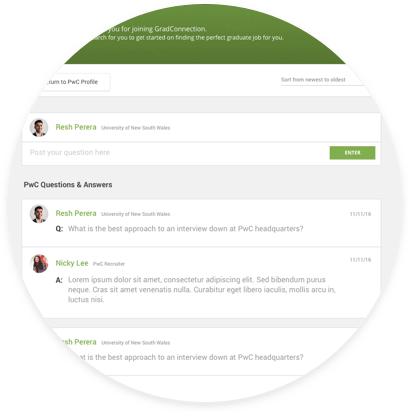 Q&A Sessions
Contact employers through the Q&A session to find out the best way to secure your position
All of our services are completely free to students and graduates. Join and check them out!
Create your free members account
Search
Enter an employer or university you want to find in our search bar.