Philips Graduate Programs & Internships
Philips is a leading health technology company focused on improving people's health and enabling better outcomes across the health continuum – from healthy living and prevention, to diagnosis, treatment and home care. Philips has no active opportunities at the moment.
See who's currently hiring with our Job Search!
Search for jobs
Welcome to Philips | Who we are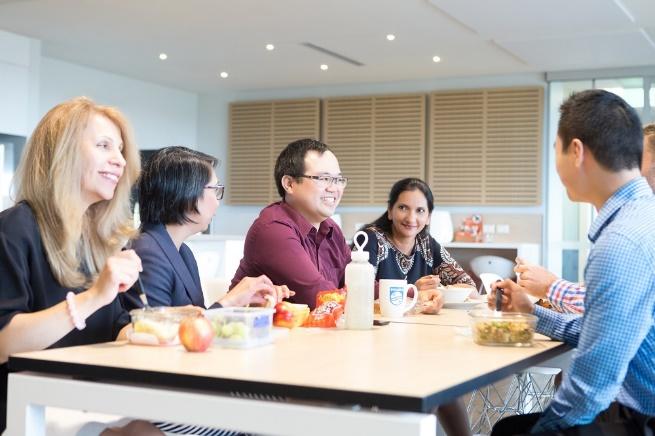 Who we are
It all started when Frederik and Gerald Philips opened a small factory in Eindhoven more than 127 years ago to manufacture light bulbs. Since then we've transformed into a leading, global health technology company, valued at USD11.5 billion (Interbrand 2017), with 80,000+ employees, and an ambition to improve the lives of 3 billion people, every year, by 2025.
In the face of growing and aging populations, the rise of chronic diseases, and global resource constraints, health systems globally are under enormous strain. Digital technology is transforming the healthcare industry, increasingly shifting value towards software and services. It also has the potential to enable more people to actively take ownership of their health and wellbeing.
For Philips, with leadership positions in both personal health and professional healthcare, we see that innovation can transform the delivery of care across the health continuum, enabling new relationships between care providers and patients/consumers, and driving better patient outcomes, higher productivity and a better user experience for all concerned.
At Philips, we believe that there's always a way to make life better.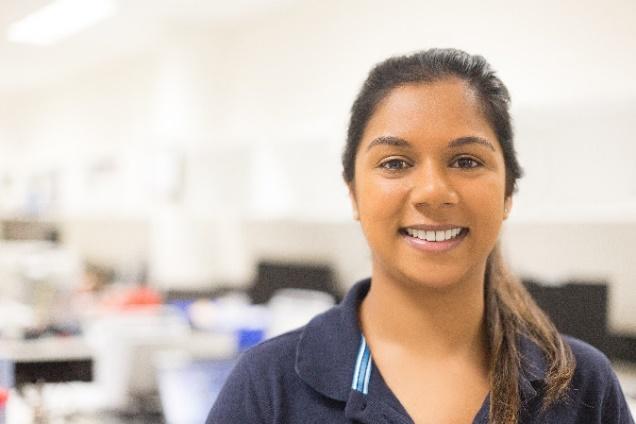 The perfect springboard
Philips is a great place to kick off your career. You can put your education into practice in an environment where sharing knowledge, fresh input and co-creation is highly valued. No matter your role within the company, you'll be learning all the time. You'll constantly pick up insights and experience on-the-job, plus benefit from extensive learning programs, peer coaching and mentoring. And who knows - you may be presented with opportunities you never dreamt of having. It's definitely possible that, at Philips, your life could take a surprising new direction. Just like many others.
We are bringing relevant innovation into people's lives. If that idea excites you, we'd love to have you on board.
Philip Graduate Program 2019
Are you a recent graduate ready to start an amazing career? Perhaps you already have some work experience and want to find a role where you'll be able to make a difference and improve people's lives. Or you're simply looking for a graduate program which will give you an insight to what it's like to work for a global health technology company, while experiencing life in various divisions. At Philips you'll work in a dynamic environment, contributing to projects that make a real impact on people's lives across the world.
You will be exposed to
2-year job rotation program, with a focus in Sales and Marketing, which will provide you with hands-on training and experience across our businesses
3-4 rotations across divisions in Philips
To succeed in this role, you should have the following skills and experience
Have graduated in 2018/2019 from any of the following faculties: Business, Biotechnology/ Health Sciences, and Engineering
Ideally bring work experience through internships, held leadership roles or involvement in extracurricular activities
Excellent communication and presentation skills
Strong analytical skills with the ability to take initiative and build strong relationships 
Have a genuine interest in business and are intellectually curious
Ability to adapt in a changing environment
Drive and willingness to have an international career

We are seeking talent across these locations- Australia, New Zealand, Singapore, Indonesia, Malaysia, Thailand and the Philippines
All applicants must have current working rights within the respective countries you are applying to.
Application process – You may visit the career site https://www.careers.philips.com/student/apac/ to apply or click 'Apply Now' below. If your application is successful, you will be contacted for an interview.
In return, we offer you
A path towards your most rewarding career. Philips is growing its marketing capability enterprise wide. Succeeding in this market-based role in a complex environment will open many doors for your long term career, in other areas in Philips or otherwise. We also believe that we are at our best as a company when you are at yours as a person. Thus, we offer competitive health benefits, a flexible work schedule and access to local well-being focused activities.
Why should you join Philips?
Working at Philips is more than a job. It's a calling to create a healthier society through meaningful work, focused on improving 3 billion lives a year by delivering innovative solutions across the health continuum. Our people experience a variety of unexpected moments when their lives and careers come together in meaningful ways. Learn more by watching this video.
To find out more about what it's like working for Philips at a personal level, visit the Working at Philips page on our career website, where you can read stories from our employee blog.
Don't just be a game-changer. Be a life-changer.
Serving a greater purpose
What you do every day can contribute to the innovative health technologies and solutions we develop that make a positive impact on billions of people every year. Including you. Because you'll find when you work at Philips that your professional and personal lives often intersect in unexpected and fulfilling ways.
There are many unanticipated ways in which you can make a difference at Philips, and we look forward to welcoming you to the team.
We are at our best when you are at yours
We offer a variety of benefits and health programs to help keep you strong, mentally and physically. This helps you perform to the best of your ability at work, while also helping you manage the rest of your life.
Just one example if our flexible working policy, so you can balance home and work commitments in a way that maintains productivity. We're serious about offering an inclusive workplace that's both engaging and helps you grow personally.
A rewarding career
We offer incredible career possibilities. Challenging and satisfying work, inspiring colleagues, multi-disciplinary teams, extensive learning resources, the scope to flourish, involvement with meaningful products and solutions…
Working at Philips means all these and much more. What you also encounter as a Philips employee is a significant element of the unexpected. Your career may take a surprising direction. You may be presented with opportunities you never dreamt of having. Or you may discover that the impact of the work that you do is far greater than you could ever have imagined.
Discover the amazing ways you can bring your career to life at Philips.